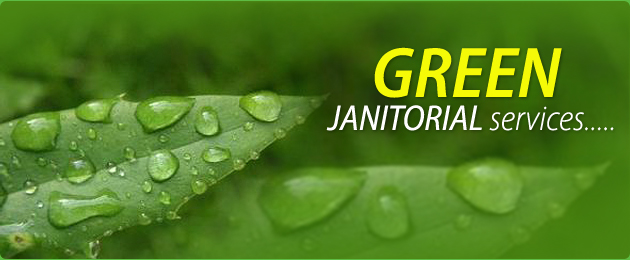 "Going Green" has quickly become more than just the latest celebrity trend, it has become a way of life for many people and that is a good thing. Everyone is responsible for the environment, what they put into and what they take out.
And, it's not just individuals who are jumping on the green bandwagon; businesses are quickly realizing green opportunities as well. As a business owner, you have an opportunity to make a difference at your office too. One way to do this is by hiring an environment friendly janitorial service for your business.
Won't that be expensive though? It seems that trying to do the right thing always costs more, doesn't it? Well, the reasons for choosing a green janitorial service over another actually show that it saves you money. Here are the main reasons your business will benefit:
* Good for you and your employees.
Having your office cleaned with environmentally friendly products improves the air and eliminates the amount of chemicals on their work surfaces and in the air. Using natural products for cleaning makes for a healthy environment. This means that your employees will stay healthy and take fewer sick days.
* Good for the cleaners.
Using environmentally sound products are safer for the janitorial service to use. This reduces their risk of illness and injury while on the job which translates to delays for you and liability for the janitorial service. Natural products mean they can reduce the amount of liability insurance because risk is reduced and pass the savings on to you.
* Good for the environment.
Well, this is obvious and the whole point of green cleaning. Harsh chemicals are not passing through the plumbing and contaminating water supplies. Aerosols are not helping to further break down the ozone and recycling reduces waste in the landfills.
Some of the ways janitorial service companies have gone green is through the products they use and how they recycle. Ask your potential service or current service if they use EcoLogo, Green Seal products or other products approved by the Environmental Protection Agency.
Ask what their policy is on recycling and the equipment they use. Make sure they use Hepa filters on their vacuums and either recycled paper products or micro-fiber cloths.
MS Enterprises LLC is a professional cleaning company that uses green products and provides expert services. Give us a call today at (856) 784-1101 and visit us online at http://www.msenterprisesllc.com.


Special Coupon Savings